Yesterday's NHL Scores
---
Last Night's News 📰
BROTHERS IN COVID: Jack and Quinn Hughes are on the NHL's COVID-19 protocol list. Younger brother Jack tested positive first after appearing at the NHL All-Star Weekend. Rick Dhaliwal reported that Jim Rutherford confirmed that Quinn was also at the All-Star Game in Las Vegas. Jack did not travel with the New Jersey Devils as they kicked off their three-game road trip. 
BLACKHAWKS FIRE AHL TRAINER: On Oct. 27, 2021, the Blackhawks were made aware of allegations of sexual harassment in 2014 by D.J. Jones, the head athletic trainer for their AHL-affiliate Rockford IceHogs. Yesterday, the organization announced they terminated his contract after an investigation. Jones was in his 16th season with Rockford and 14th with the Blackhawks. 
MATTHEWS GETS ROCKED: After notching his 30th and 31st goals of the season earlier in the night, Auston Matthews left the ice early in the Toronto Maple Leafs' 4-3 overtime win over the Carolina Hurricanes after taking an inadvertent knee to the head from Brett Pesce. Head coach Sheldon Keefe had no update on Matthews following Monday's game.
SEVEN DEADLY SINS: Picking up where they left off was not the goal for the Devils, as they dropped their seventh straight game 4-1 to the Ottawa Senators on Monday night. Nine seconds was all it took for the Senators to turn a tied game into a two-goal lead, as New Jersey has been outscored 30-12 in those losses.
GROUP EH WINNERS: Despite outshooting the Canadians 53-27, the United States women's Olympic hockey team couldn't solve Ann-Renée Desbiens, falling to their rivals 4-2. With the win, Canada finishes in first place in Group A and will face the third-place finisher from Group B in the Quarterfinals.
---
Trivia Tuesday
How well do you know Nazem Kadri?
The Maple Leafs traded Kadri to the Avalanche for a 6th round draft pick in 2020, Tyson Barrie, and which current Maple Leafs' player?

T.J. Brodie
Ondřej Kaše
Alexander Kerfoot
David Kämpf



How many times has the NHL suspended Kadri?
Which season did Kadri earn a career-high 61 points?

2013-14
2012-13
2017-18
2016-17
Answers can be found at the bottom of the email.
---
Second Half Preview: Atlantic Division
The All-Star Break is over, and the second half of the 2021-22 NHL season—well, the makeup portion anyway—is now underway. Now seems as good a time as any to examine where teams stand along the path to the 2022 postseason.
We kick off this divisional preview by checking in on the Atlantic, which features a clear divide between the four teams with playoff hockey in their crosshairs and the four that might already be looking ahead toward the offseason and potential draft lottery luck.
The Top Dogs
A fierce 2021 first-round playoff battle between in-state rivals has carried over into the clash for Eastern Conference supremacy, as the Florida Panthers and the Tampa Bay Lightning stand neck-and-neck atop the division. The presence of the two-time defending champion Lightning is no surprise, but Jonathan Huberdeau, Aleksander Barkov, and the Panthers have continued to make a case as a rising contender. Hot on their heels are the Toronto Maple Leafs, who are only six points back with four games in hand.
The Contenders
Currently eight points behind the Leafs and nine points ahead of the Detroit Red Wings (with four games in hand, no less), the Boston Bruins occupy an Atlantic tier unto themselves. Plenty can change over the next three months of play, but it would take a pretty significant shift for Boston to wind up anywhere but one of the two Wild Card spots in the East.
The Also-Rans
Can half a division already be out of the playoff race? Detroit went 7-12-3 over its last 22 games to fall out of contention after an encouraging start, while the clock hit midnight even earlier on the spiraling Buffalo Sabres. Meanwhile, the Ottawa Senators would be a strong basement dweller candidate were it not for the dumpster fire that is the Montreal Canadiens, winning just one game since Dec. 16.
---
Featuring Florida: 2023 All-Star Event Ideas
As the NHL's best were gathered in Las Vegas last weekend for All-Star festivities, the league announced next year's All-Star Weekend in Sunrise, Florida, home of the Florida Panthers.
Added to this year's NHL Skills Competition were two Vegas-themed events. The "Fountain Face-Off" took place in the city's famous Bellagio Fountains, while the "21 in '22" event incorporated the classic casino game Blackjack. With that in mind, here are some ideas for Florida-themed events that would be perfect for All-Star Weekend 2023.
Gator Wrestling
When I think of competitions of athleticism and skills in Florida, my first thought is alligator wrestling. You can't tell me it wouldn't be entertaining to watch some of the league's meanest and burliest defensemen try to wrangle a gator. The player who can subdue the gator the fastest wins the competition. Are there safety risks involved? Sure. Does it have anything to do with hockey? Not really. But who cares; it's gator wrestling!
Hockey on a Boat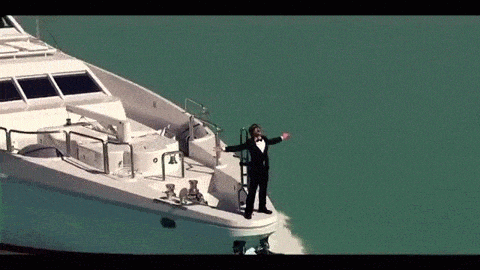 There are plenty of logistics involved, but if you're going to hold NHL All-Star events this close to an ocean, you might as well organize some events on a boat. Basketball has done it in the past, and although it would be a bit tougher to do it with hockey, I'm sure they can find a way to make it happen. It would probably be a pretty surreal experience to go on a boat in the Atlantic Ocean to watch some hockey.
Shooting Challenge in the Everglades
Like Vegas, Florida should incorporate well-known landmarks into All-Star events. One such place they can use is the Everglades, the 1.5 million acres of wetlands in the southern part of the state. The water likely won't be frozen over, but that will make it even more unique. Players will stand on pods or airboats and hit targets by shooting over water. And if it takes place in a gator-heavy area, there will be more chances for the first event.
Rocket Shot Contest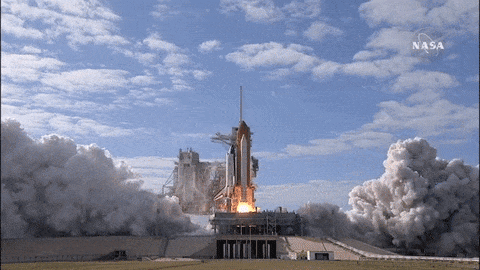 Another famous South Florida landmark is the Kennedy Space Center in Cape Canaveral. To incorporate that, the NHL could combine the Hardest Shot contest with the Accuracy Shooting contest, but with a twist. Instead of the players shooting pucks as hard as they can or hitting targets, they will attempt to hit buttons that launch rockets. To initiate the launch, they'll have to use a combination of accuracy and velocity. Again, there may be logistical issues, but I'm sure NASA has some people to figure it out.
Battle on Miami Beach
Lastly, we can't forget Miami Beach, one of the hottest tourist spots in the world. Like how part of the Vegas Strip shut down for one of this year's challenges, stretches of the beach should play host to an event (or events) next year. Objectives and formats still need to be worked out, but whatever the occurrence is, every participant must dress like they're going to the beach, complete with sunglasses, Hawaiian shirts, and flip-flops. As a bonus, numerous celebrities might drop by on their way to their luxury beach-side resorts.
---
Trivia Answers
1. Alexander Kerfoot
2. 6 Times
3. 2016-17
---
NHL Standings
---
NHL's Leading Scorers
---
Today's NHL Schedule
---