---
Last Night's News 📰
ARBITRATION AVOIDED: Vítek Vaněček and the New Jersey Devils decided to avoid arbitration, signing the goaltender to a three-year, $10.2 million contract. New Jersey acquired Vaněček in a trade with the Washington Capitals on July 8 after the 26-year-old went 20-12-6 with a 2.67 goals-against average (GAA), .908 save percentage (SV%), and four shutouts in 39 starts.
TKACHUK-ED OFF THE MARKET: On Monday, the Calgary Flames filed for club-elected salary arbitration with restricted free agent Matthew Tkachuk, meaning no other team can put in an offer sheet for him. The 24-year-old forward finished with 104 points (42 goals, 62 assists) last season and had 10 points (four goals, six assists) in 12 playoff games.
CONTRACT SIGNING GOES VIRAL: Defenseman Jérémy Davies received a one-year, two-way contract from the Buffalo Sabres on the first day of free agency but didn't have the hardware to print, sign, and scan his deal back to the team. Therefore, Davies and his girlfriend Erin Lynch sprinted off to Staples to complete the transaction "before they change their minds," with Lynch documenting the trip on TikTok.
PENGUINS PRIMED FOR PRIZE: Tonight at the 2022 ESPY Awards, the Pittsburgh Penguins will be up for the 2022 ESPN Sports Humanitarian Team of the Year along with the Denver Broncos (NFL), Miami Heat (NBA), and Seattle Storm (WNBA). Pittsburgh earned the nomination for its efforts to increase diversity and inclusion in hockey after starting the Willie O'Ree Academy in June 2021 and opening the Hunt Armory Ice Rink in the Shadyside neighborhood on Nov. 26 to provide free hockey and diversity programming for children. 
SEKERA YOU LATER: After 16 seasons with five teams, Andrej Sekera has retired from professional hockey. Sekera notched 253 points (51 goals, 202 assists) in 842 games played with the Sabres, Carolina Hurricanes, Los Angeles Kings, Edmonton Oilers, and Dallas Stars.
---
Who Said It
1) "To be honest, I didn't really know where I was going to end up, but when my agent mentioned [this team] to me, my eyes kind of got big because you look at what they've done in the past and the roster that they have, just with talking with some people yesterday, it's a great organization, a great team. Their want to win is very apparent. That's the most exciting thing for me is to be on a team that's ready and eager to win."
A. Jeff Petry
B. Cam Talbot
C. Ty Smith
2) "It sounded like a perfect spot for us. We are so excited, and it's going to be a special place for us, I think. It's hard not to like what we've seen already today. It's been great."
A. Ondřej Palát
B. Jack Campbell
C. Johnny Gaudreau
3) "We're thrilled to add a player of [his] caliber to our lineup. He's an elite offensive talent with exceptional face-off prowess and a player who maintains a strong work ethic. His leadership skills are arguably among his best assets. We've set out to bolster our roster this offseason and this addition is another important component in helping us achieve that."
A. Tom Fitzgerald on Erik Haula
B. Pierre Dorion on Claude Giroux
C. Kyle Dubas on Calle Järnkrok
Answers can be found at the bottom of the email.
---
Hockey Host Hopefuls
Tonight, reigning NBA champ and Finals MVP Steph Curry will try his hand at something new as he hosts the annual ESPY Awards. We at Morning Skate are sure that the three-point maestro will kill it, but Curry's selection for podium duty got us thinking: why couldn't an NHL star be next?
We know there are plenty of colorful personalities in the hockey ranks. And didn't ESPN, creator of the ESPYs, sign a seven-year deal for the league's TV rights? If Curry doesn't mind stepping aside in the future, we have a couple of suggestions for possible hosts from the hockey world:
P.K. Subban
A current unrestricted free agent without a home, it's pretty clear that P.K. Subban's best days on the ice are behind him. Still, the likable blueliner might be better known for his generosity, dedication to charitable causes, and, above all else, his larger-than-life personality. ESPN has seen this first-hand through his postseason work as an analyst for the network.
Joe Thornton & Brent Burns
It's been more than two years since this bearded tandem played together on the San Jose Sharks, but don't think for a second that the chemistry or enduring appeal of "Jumbo" Joe Thornton and new Carolina Hurricanes defenseman Brent Burns has worn off at all. These two guys need only to be spotted walking down the street to bring the entertainment, but when they do get to play off of one another, look out.
Trevor Zegras
I mean, who better to promote the future of the sport than Trevor Zegras, whose on-ice flash might only be out-shined by his motor mouth off the ice (and on it, too). As these moments show, Zegras has seemingly never met a microphone he didn't like. While it probably wouldn't make for the most polished ESPY's hosting performance, there is no question the 21-year-old would make for a fun, memorable show.
---
Celebrities on Ice
The hockey reference website eliteprospects.com has player profiles for people who played organized hockey at multiple levels, whether it's the NHL, a league overseas, or high school. Some of those profiles are of people you may have heard of, including two that went viral on Twitter on Monday. Here are just a few celebrities who have a hockey background.
Paris Hilton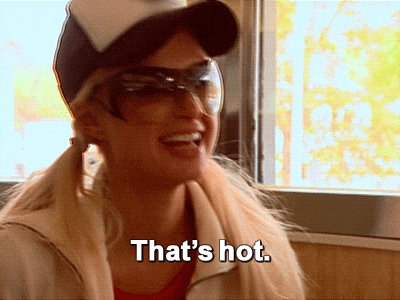 People might have a hard time picturing the hotel heiress and socialite playing hockey, but Paris Hilton did just that in 1998-99, skating for her high school team at the Canterbury School, a boarding school in New Milford, Connecticut. According to a teammate, she wasn't a great skater, but all students at the school were required to play a sport, and she chose hockey. She didn't last long at Canterbury, leaving after one year. She's done many things since then, but there's no word on whether any of those things involves putting on ice skates.
Steve Carell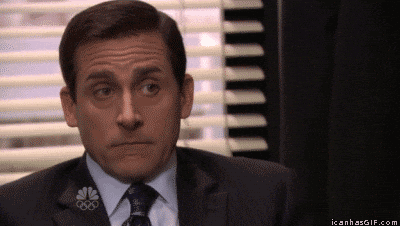 The Boston-born actor, known for his roles in the TV show "The Office" and the movie "Anchorman," to name a few, is a big hockey fan, and Steve Carell used to be a hockey player. He participated in the sport for much of his childhood, playing goalie for a team that won the national championship at the "Squirt" level, minding the net for Middlesex High School in Concord, Connecticut, and skating between the pipes for the club team at Denison University during the 1980s. He has been in a wrestling and tennis movie but somehow has never starred in a hockey film.
Avril Lavigne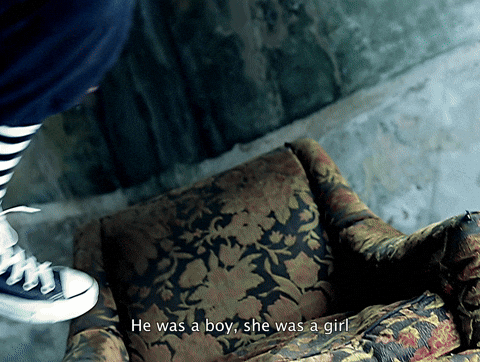 The pop-punk singer was born in Ontario, so it's not surprising that Avril Lavigne began skating at a young age. She played right wing in a boys Pee-Wee league, winning the MVP award two years in a row. She then played for the girls' hockey team (and the girls' baseball team) at Napanee District High School in the late 1990s. So years before becoming one of the most popular and successful musical artists of the early 2000s, she was a "sk8er girl."
Dave Coulier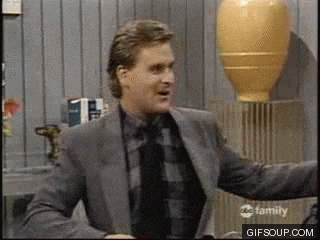 Dave Coulier, best known for his portrayal of Joey on the 1990s TV show "Full House," was born in "Hockeytown" (Detroit, Michigan), so he was interested in the sport from a young age. He was a defenseman at Harper Woods High School in the 1970s and continued to play recreationally after moving to Hollywood. He even showed his love for the sport through his character on "Full House," playing hockey in one episode and wearing a Detroit Red Wings sweater on multiple occasions. I don't remember whether they explained how a character in a show set in San Francisco became a Red Wings fan.
Keanu Reeves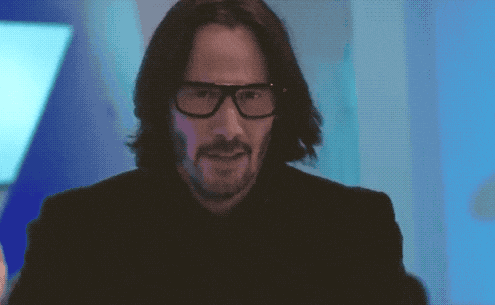 Keanu Reeves, the beloved actor best known for his role as Neo in "The Matrix" and his recurring role as John Wick, was a pretty good goaltender while growing up in Toronto (where his family moved when he was young). He was named team MVP during his time a De La Salle College in the early 1980s, helped coach a bantam house league team, and even got a tryout with the Windsor Spitfires of the Ontario Hockey League (OHL). He ultimately chose acting over hockey, which, in hindsight, might have been the right choice.
---
Who Said It Answers
---