Yesterday's NHL Scores
---
Last Night's News 📰
THIS ONE GOES TO 11: For the first time since the Washington Capitals scored 12 goals against Florida Panthers on Jan. 11, 2003, a team scored more than 10 goals in an NHL game. On Sunday, the Pittsburgh Penguins found the scoresheet 11 times against the Detroit Red Wings, punctuated with a four-point night (three goals, one assist) by Evgeni Malkin.
SENATORS SIGN SANDERSON: Yesterday, the Ottawa Senators inked Jake Sanderson to a three-year, entry-level contract. Sanderson, a 19-year-old coming off his sophomore season, recorded 10 goals and 31 assists in 45 games at North Dakota and represented the US at the World Junior Championship and Olympics in 2022. 
FIRST TEAM ELIMINATED: With the Buffalo Sabres earning a point in their 4-3 shootout loss to the Capitals on Friday, the Montreal Canadiens became the first team officially eliminated from playoff contention. It will be the second time in the expansion era (1967-present) that the Canadiens miss the playoffs the year after competing in the Stanley Cup Final. 
---
Who Said It
1) "I want to see a women's side in the game for young girls to dream of playing in. I know firsthand with my sister. She goes to college. And after that, I don't know what really is the future. I think it's just important we keep trying to grow it."
A. Patrick Kane
B. Frederik Andersen
C. Blake Coleman
2) "I could have done it in 5 minutes, sewed horses and cows up in 10 minutes."
A. Bruce Boudreau
B. Rod Brind'Amour
C. Darryl Sutter
3) "I've said it a lot, but it really is great to be back here. To come into a situation like this, where you know everyone, and every guy is working so hard to get into the playoffs, I feel very lucky."
A. Marcus Johansson
B. Mason Appleton
C. Carter Hutton
Answers can be found at the bottom of the email.
---
Men's NCAA D-III Tournament Recap
The men's Division III (D-III) NCAA hockey tournament wrapped up over the weekend. Adrian College won the first national championship in program history with a 5-2 win over State University of New York (SUNY) Geneseo. In case you missed it, the Morning Skate is here with a recap of this year's tournament to fill you in.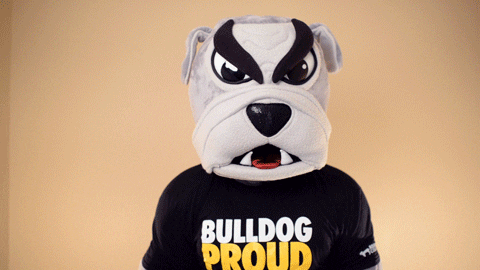 First Round
The 2022 tournament consisted of 12 teams—eight conference champions and four at-large bids—with the top four teams receiving byes to the quarterfinals. The remaining teams battled for the right to play one of the top four teams.
Higher-seeded teams hosted their opponents to open the tournament, with every home team winning their first-round matchup. Hobart College beat Elmira College 4-2, as St. Norbert College edged St. Olaf College 4-3 in overtime. That Saturday also saw Babson College dispatch Trinity College 3-0, while the University of New England needed two overtimes against Plymouth State, winning 3-2.
Quarterfinals
As with the first round, the higher-seeded teams got to host the quarterfinal matchups. Adrian, the top seed after finishing the season with a 28-1-0 record and a Northern Collegiate Hockey Association (NCHA) championship, routed Hobart, 7-4. Fourth-seeded Augsburg University also won easily, beating St. Norbert 4-1.
The other two quarterfinals games were a bit more interesting. Third-seed SUNY Geneseo snuck past Babson, 3-2, while UNE, the lowest-seeded team remaining, pulled off a 2-0 upset over second-ranked Utica.
Semifinals
The final two rounds were held in Lake Placid, New York, as neither semifinal game ended close. Adrian continued to cruise with a 5-1 rout of Augsburg, while SUNY Geneseo ended New England's Cinderella run with an 8-3 thrashing.
Adrian did experience some tense moments after Augsburg cut a 2-0 lead to one seven minutes into the third period. It didn't last long, as Adrian answered a little over two minutes later, then added two empty-net goals. SUNY Geneseo attacked New England right out of the gate, scoring four goals in the opening frame. Dan Bosio netted a hat trick, scoring all three goals in the first two periods, while New England never got back within two goals.
National Championship
Adrian opened the scoring eight minutes into the first period, but SUNY Geneseo responded 20 seconds later. The Bulldogs countered the Knights' response with two more goals before the end of the opening period. SUNY Geneseo got back within one with a second-period goal, and it would stay a 3-2 game heading into the final frame. Adrian added an insurance goal early in the third and tacked on an empty-netter with 11 seconds remaining.
SUNY Geneseo outshot Adrian 30-23, but goaltender Cameron Gray made 28 saves to help the Bulldogs win their 31st consecutive game. Offensively for Adrian, Sam Ruffin led the nation's highest-scoring team with two goals and an assist, and Alessio Luciani, who ranks eighth in the country in points per game (1.63), had a goal and an assist.
---
In-Game Promotions Gone Wrong
If an apple a day keeps the doctor away, then it's safe to say medical professionals will not be venturing near Capital One Arena anytime soon. A night to celebrate Nicklas Bäckström's 1,000-point milestone was waylaid by a barrage of rubber apples. The apples were a giveaway ahead of the Washington Capitals' 4-3 win over the New Jersey Devils. When Bäckström scored the team's third goal, there was little wonder how the Washington faithful would celebrate.
While the moment proved memorable and produced some unique visuals, the organization probably could've done without the subsequent delay, not to mention the toll it took on the poor, beleaguered ice crew tasked with the clean-up. Of course, it was hardly the first instance of an NHL game promotion that went off the rails.
Hard Hat Giveaway
As with other teams, the Chicago Blackhawks adopted the tradition of honoring the hardest-working Hawk with a hard hat after each game. Chicago, however, took things up a notch by giving hard hats out to fans during a Feb. 2009 game. It probably wasn't a great idea anyway, but things got particularly out of hand when Jonathan Toews scored an apparent and then actual hat trick and, well, you know where the giveaways wound up.
Ah, Rats!
To mark the 20th anniversary of their trip to the Stanley Cup Final, the Florida Panthers dedicated one 2016 game to giving away rubber rats. You'll never guess where those rats ultimately went! After fans ignored warnings from the referee to stop making it rain plastic rodents, the officials ultimately whistled the home team for a pair of delay of game penalties.
Ho Ho… Oh No
When the New York Islanders dreamed up a Santa Claus Night, they probably didn't envision it ending with on-ice brawls. Sadly, that's how a fun promotion devolved into anarchy, as fans in Santa suits, who had gotten free entry, disrobed during an on-ice parade to reveal gear of the rival New York Rangers underneath. Some Isles fans took umbrage, leading to a surreal brawl.
---
Who Said It Answers
1) Frederik Andersen
2) Darryl Sutter
3) Mason Appleton
---
NHL Standings
---
NHL's Leading Scorers
---
Today's NHL Schedule
---