Yesterday's NHL Scores
---
Last Night's News 📰
RIP MR. MELNYK: Long-time Ottawa Senators owner Eugene Melnyk passed away, the club announced on Monday night. Melnyk lost his battle with what the team termed "an illness he faced with determination and courage," although nothing further was given about the 62-year-old's condition. 
JOHNSON RETURNS: Forward Tyler Johnson returned to the ice last night for the Chicago Blackhawks. It has been an inconsistent season for the 31-year-old, as he had artificial disk replacement surgery on Dec. 3, which resulted in missing 46 games. He first returned on March 3 and played six games before sustaining a concussion in a game on March 12. 
FRIENDLY FACES IN FLORIDA: One week after the trade deadline, all 32 NHL general managers met in Florida to have their first in-person meeting in over two years. Topics of discussion included the league's statistical growth in scoring, the "Respect Hockey" initiative, and what impact an expansion of the salary cap into the playoffs could potentially have on the league.
BACK-TO-BACK FOR BOSTON: For the second consecutive year, the Boston Pride are Isobel Cup champions. In an all-New England Premier Hockey Federation (PHF) final, the Pride defeated the Connecticut Whale 4-2 on Monday night. Pride goaltender Katie Burt recorded 31 saves, while captain Jillian Dempsy contributed with a goal and an assist in the victory. 
MILESTONE MONDAY: Five games of action on Monday saw a couple of milestones reached across the league. Los Angeles Kings head coach Todd McLellan became the 31st coach in NHL history to work 1,000 games behind the bench, as the Kings lost to the Seattle Kraken, 6-1. In St. Louis, Vladimir Tarasenko notched two goals and added a helper to record his 500th career point in the Blues' 4-1 victory over the Vancouver Canucks. 
---
Trivia Tuesday
How Well Do You Know Connor McDavid?
Before being drafted, interviewers asked McDavid which NHL player he wanted to play alongside. Who was his response?

Tom Wilson
Milan Lucic

Sidney Crosby

Patrice Bergeron



At which university did McDavid consider playing?

Quinnipiac University
University of Michigan
Harvard University
Boston University



Which NHL team did McDavid root for as a child?

Ottawa Senators
Edmonton Oilers
Toronto Maple Leafs
Montreal Canadiens
Answers can be found at the bottom of the email.
---
Todd McLellan: Road to 1,000 Games
Less than a week after Vegas Golden Knights head coach Peter DeBoer coached his 1,000th game in the NHL, Los Angeles Kings head coach Todd McLellan reached that milestone when the Kings hosted the Seattle Kraken last night. Like we did with DeBoer, let's commemorate the achievement by looking back at McLellan's path to get to this point.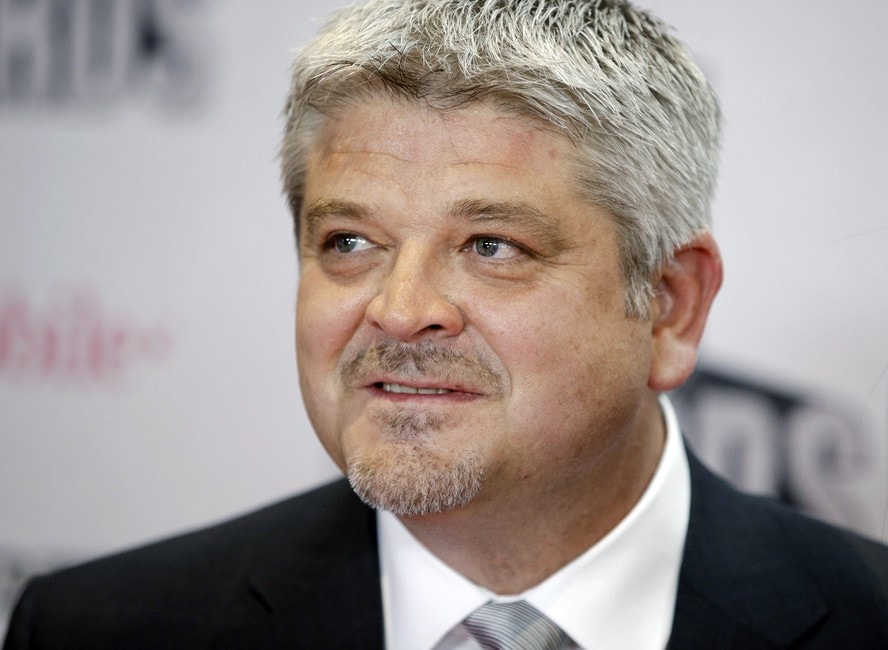 Playing Career
McLellan, who was born on Oct. 3, 1967, in Melville, Saskatchewan, began his junior hockey career in 1983 with the Saskatoon Blades of the Western Hockey League (WHL). A center, he registered his best season in 1986-87, his final year with the Blades. He scored 34 goals and added 39 assists in 60 games.
McLellan was drafted 104th overall by the New York Islanders in the 1986 NHL Draft. He made his NHL debut on Dec. 28 of that same year, scoring a goal against the New Jersey Devils. That turned out to be his only NHL goal, as he played just five career games in the league, spending most of his time with the Springfield Indians in the American Hockey League (AHL).
After shoulder problems cut his North American pro career short, McLellan played some games for the University of Saskatchewan and then went to the Netherlands, where he finished his playing career.
Pre-NHL Coaching Career
After retiring in 1992, McLellan returned to Canada. The North Battleford North Stars of the Saskatchewan Junior Hockey League (SJHL) hired him as their head coach for the 1993-94 season. Following one season with the North Stars, McLellan accepted a promotion to be the head coach and general manager of the WHL's Swift Current Broncos.
McLellan spent six seasons at the helm for Swift Current, amassing a record of 236-157-36 and leading the team to the playoffs every year. He was named WHL Executive of the Year in 1997 and WHL Coach of the Year in 2000, his final season with the team.
That success led McLellan to be hired by the expansion Minnesota Wild to coach their minor league affiliate, the Cleveland Lumberjacks of the International Hockey League (IHL), for one year and the Houston Aeros of the AHL four years after that. Once again, he led his teams to the playoffs every season, winning the Calder Cup with Houston in 2003.
NHL Coaching Career
In 2005, Detroit Red Wings head coach Mike Babcock tabbed McLellan to be an assistant, and the Red Wings won the Stanley Cup in 2007-08, McLellan's final year with the team. It was then that McLellan made the next step in his career, getting hired as head coach of the San Jose Sharks on June 11, 2008.
McLellan spent seven seasons at the helm of the Sharks, going 311-163-66 and leading the team to the postseason six times. After missing the playoffs in his seventh season, he and the Sharks parted ways on April 20, 2015. While in San Jose, he led them to their first Presidents' Trophy (2008, his first season) and became the winningest coach in franchise history.
On May 19, 2015, McLellan was named head coach of the Edmonton Oilers. He amassed a record of 123-119-24 over four seasons, leading the Oilers to their first postseason appearance in 11 years in 2016-17. Following a 9-10-1 start to the season, the Oilers fired McLellan on Nov. 20, 2018.
The Kings hired McLellan as head coach on April 16, 2019. In 193 games, he has a record of 86-86-22. Although Los Angeles missed the playoffs in his first two years behind the bench, they are currently in second place in the Pacific Division with 14 games remaining this season.
---
First Impressions
It's been just over a week since last Monday's active trade deadline, enough time for most teams to have gotten at least somewhat acquainted with their new players. The irony of the eight days since is that no one has played better than Evgenii Dadonov (two goals and three assists for the Vegas Golden Knights, including an overtime winner against the Chicago Blackhawks), also known as the guy who didn't wind up getting traded. 
To evaluate the early returns on new faces in new places, we obviously couldn't include Dadonov. So, who is noteworthy for either their stellar start or underwhelming beginnings? Let's have a look:
Paying Off Immediately: Claude Giroux
Before his trade to Florida, it had been 20 games since Claude Giroux last recorded a multi-point game as a Philadelphia Flyer. As a Florida Panther, he already had two after his first two games. While Giroux hasn't netted his first goal as a Panther, wins in Montreal and Ottawa saw the 34-year-old notch matching two-assist games and assert himself as a significant component of his new team.
Needs Some Time: Kaapo Kähkönen
Just one game into his tenure as a member of the San Jose Sharks, Kaapo Kähkönen may be realizing he isn't in Minnesota anymore. The Finn faced 40 shots against the Edmonton Oilers, among his busiest nights of the season, allowing four goals and generally looking like he was still acclimating to his new team.
Paying Off Immediately: Andrew Copp
Might the New York Rangers have a new fan favorite on their hands? Since coming over from Winnipeg, all Andrew Copp has done for the Blueshirts is contribute two assists against New Jersey, a goal in a win over the Pittsburgh Penguins, and two more assists, including one on the OT winner, against Buffalo. Rangers head coach Gerard Gallant instantly slid him onto a line with Artemi Panarin and Ryan Strome, and it appears that the early dividends are paying off. Likewise, newcomer Frank Vatrano already has four goals in six games in New York.
Needs Some Time: Brett Kulak
Look, Brett Kulak was far from the only poor Edmonton Oilers performance coming out of Saturday's 9-5 embarrassment at the hands of the Calgary Flames in the latest Battle of Alberta. Cody Ceci finished a whopping minus-5 in the game, while Connor McDavid, Leon Draisaitl, Darnell Nurse, and Evander Kane finished minus-4. Still, Kulak's minus-3 didn't offer an overly optimistic outlook on his time with the Oilers.
---
Trivia Answers
---
NHL Standings
---
NHL's Leading Scorers
---
Today's NHL Schedule
---